Time kills deals. Stop wasting it.
Centralize, automate and publish your property information with ease. Access what you need, when you need it, from any device.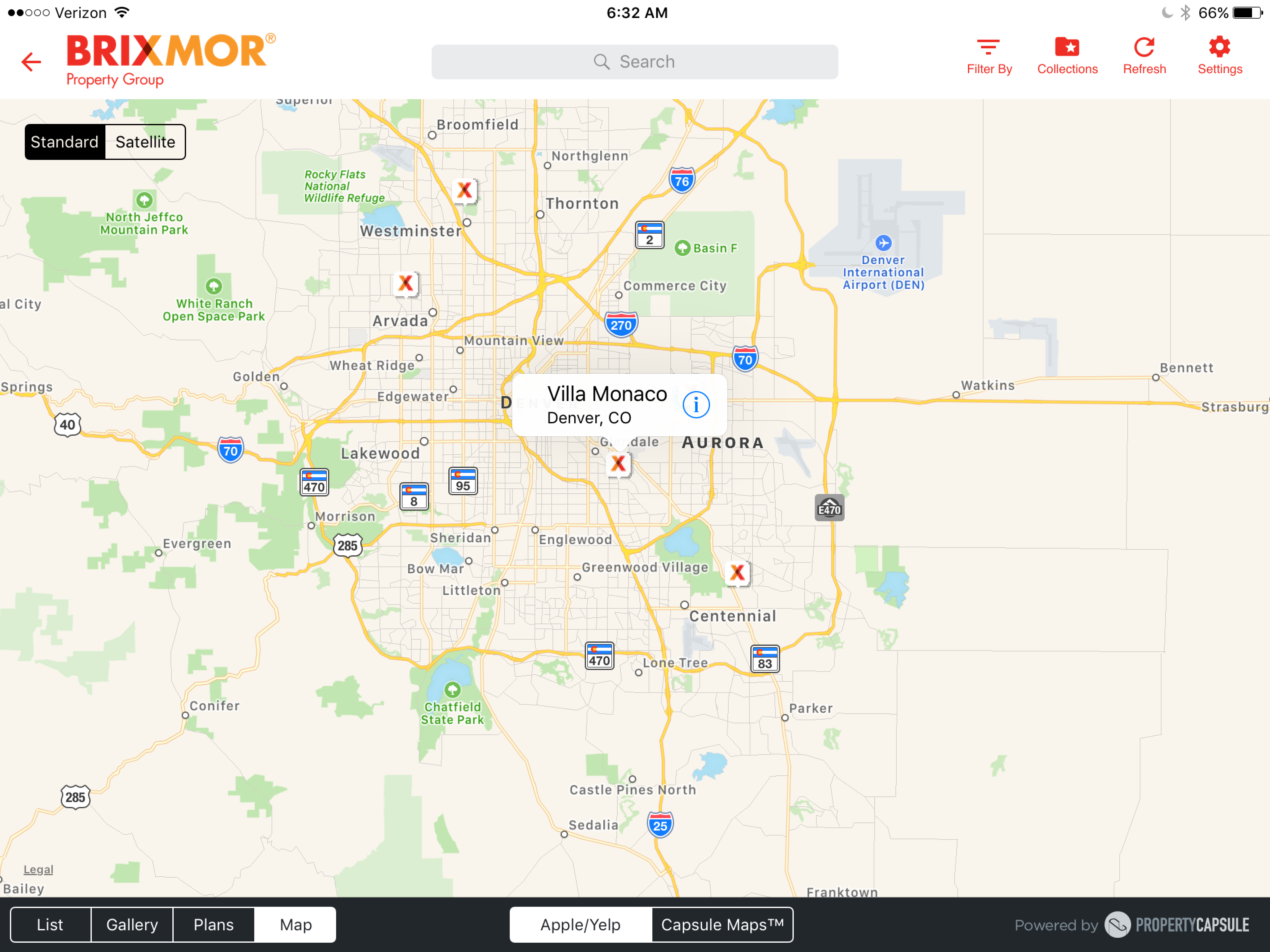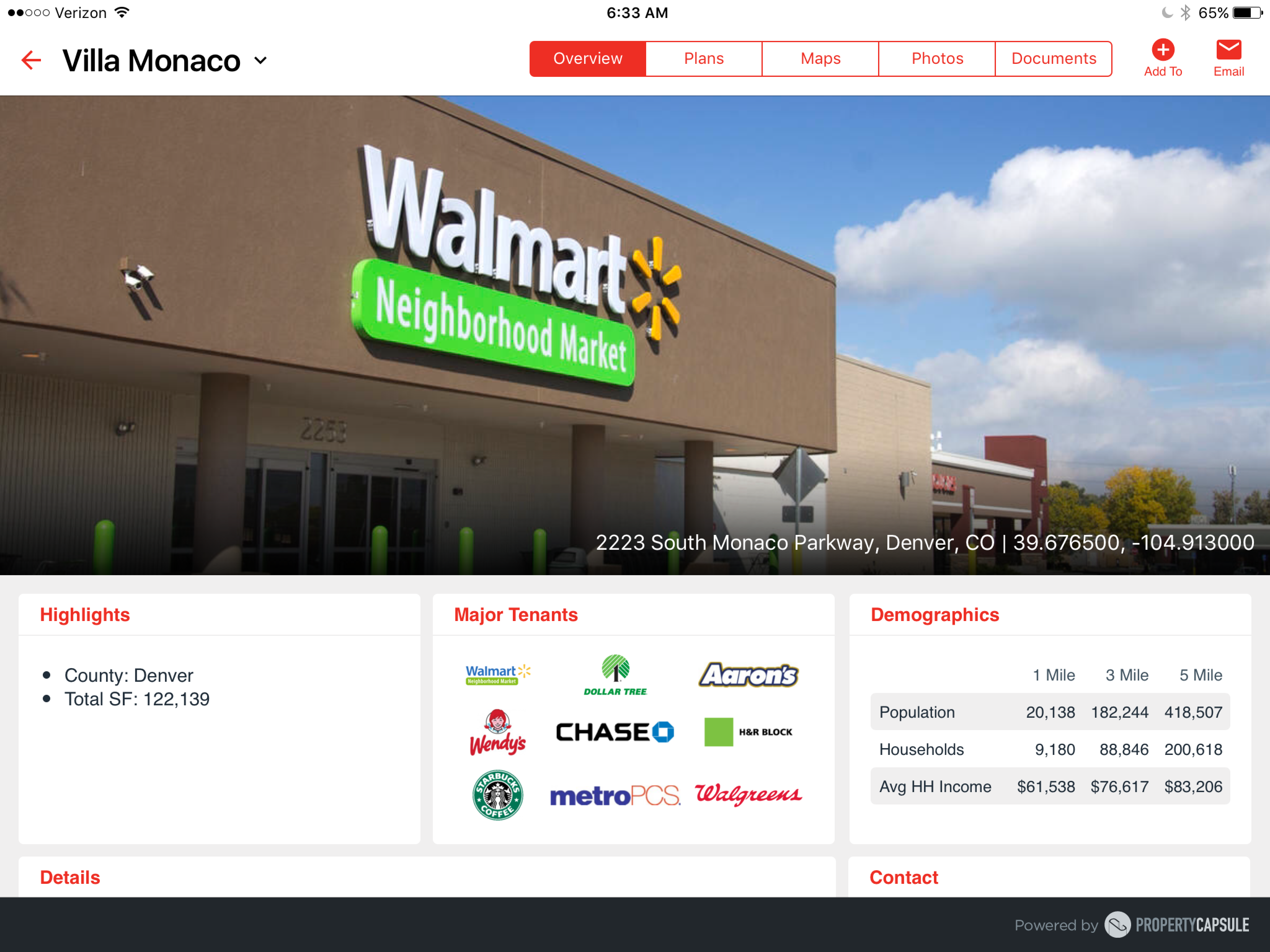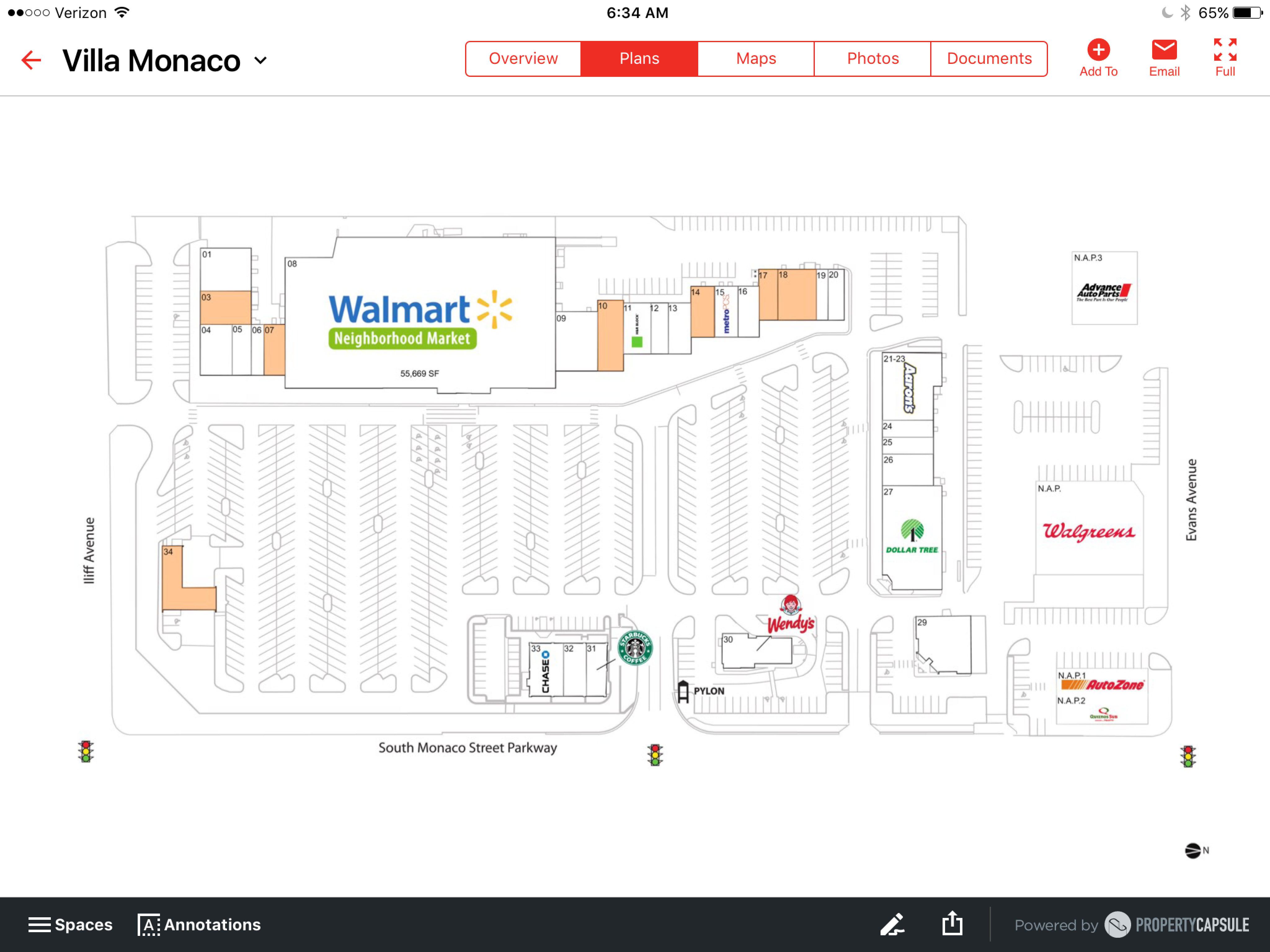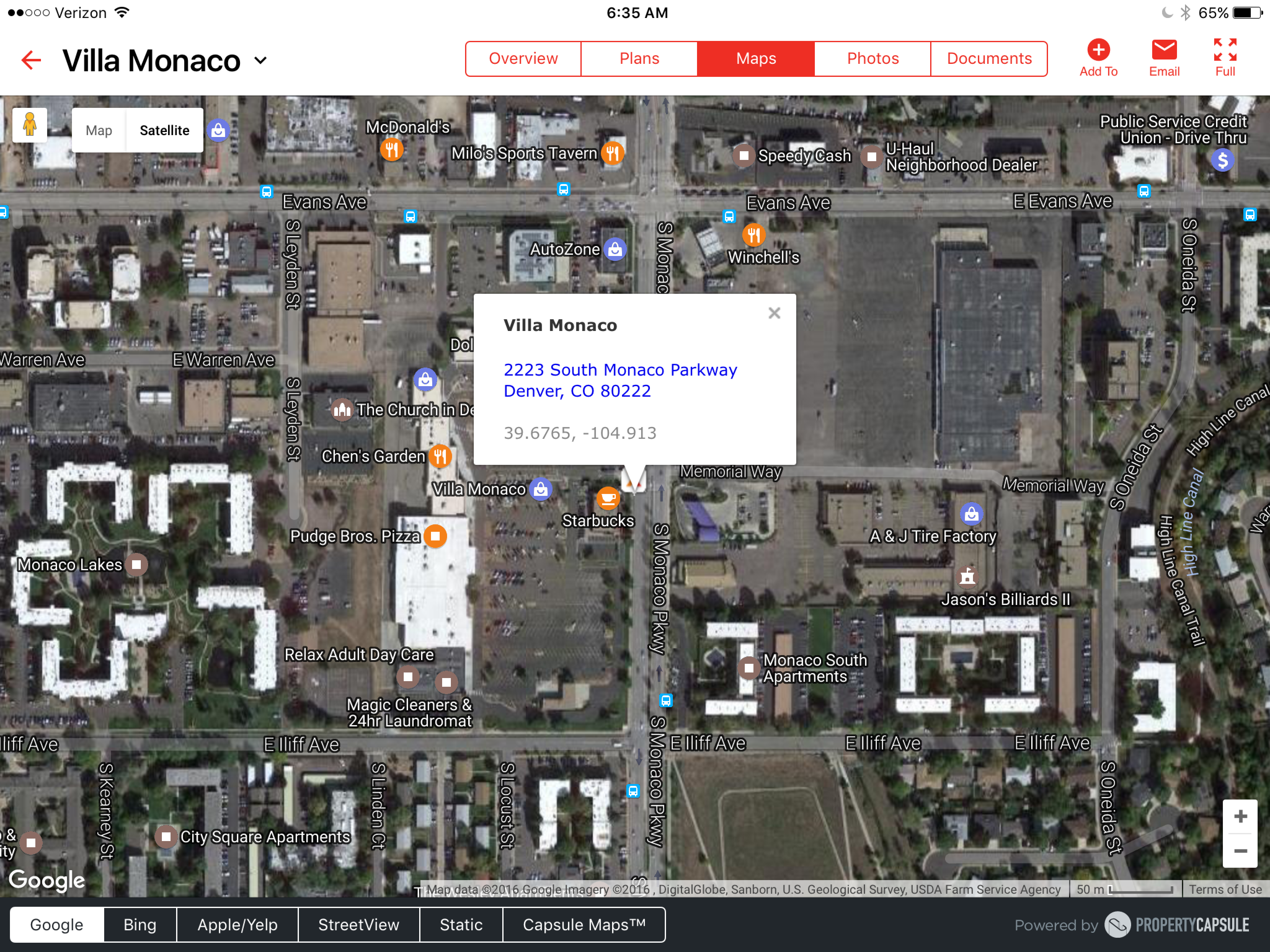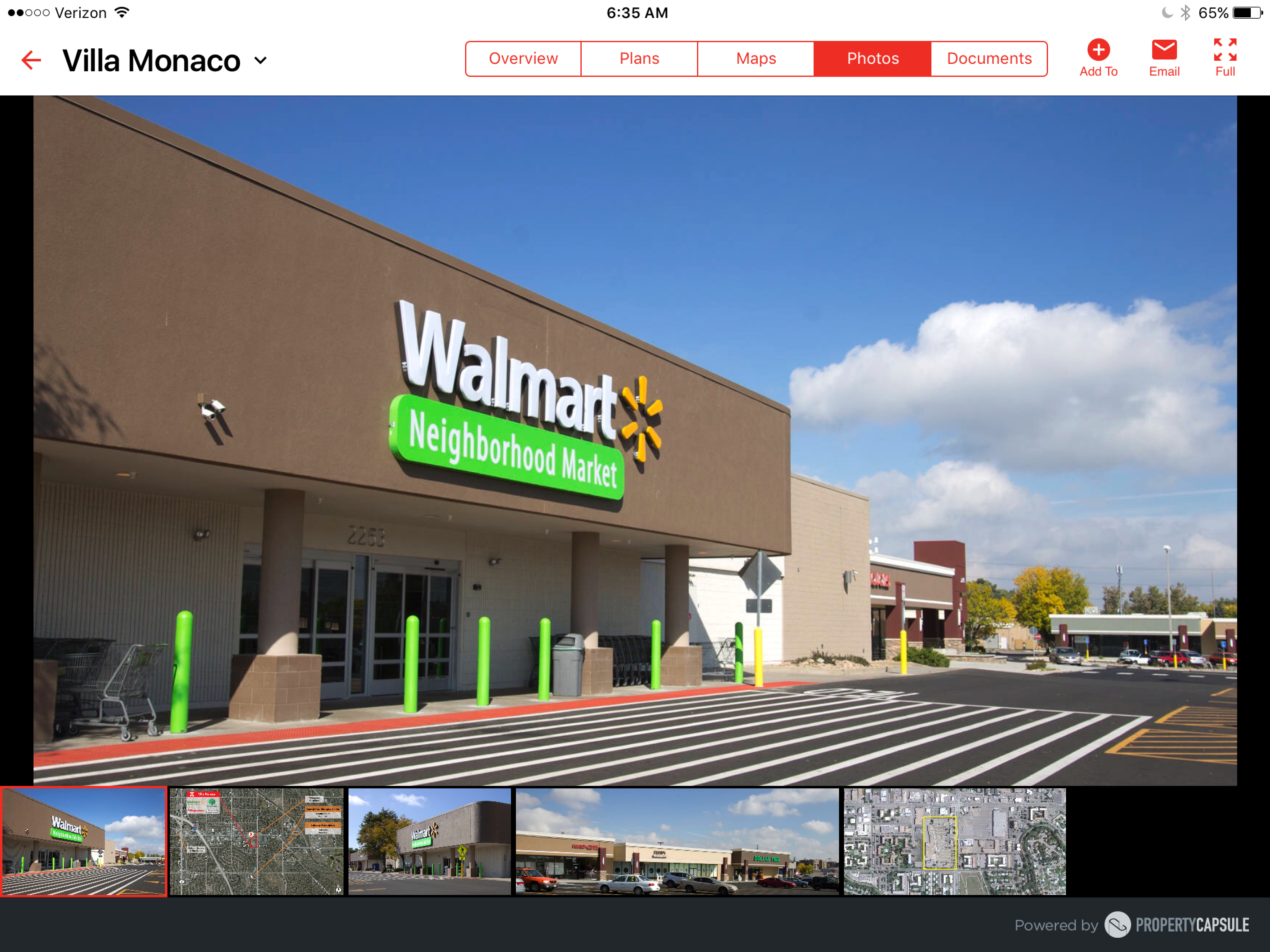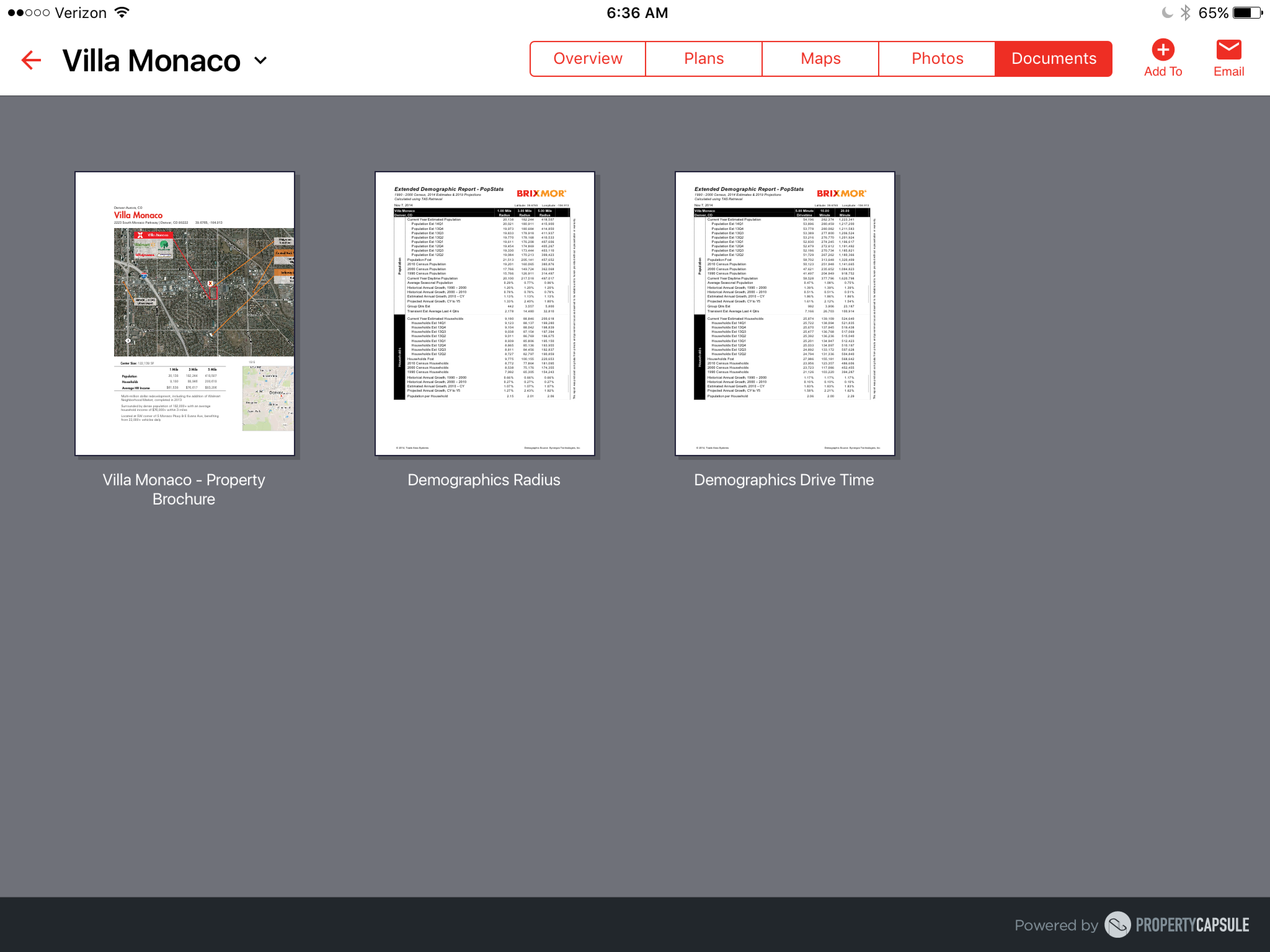 Look familiar?
When information is flying around in so many places, marketing and deal making become a chaotic process. We feel your pain.
Centralize everything.
Instead, put it all in one place and always know where your property information is.
Automate instantly.
Technology at it's best - we'll automate the busy work so you can focus on what matters.
Publish everywhere.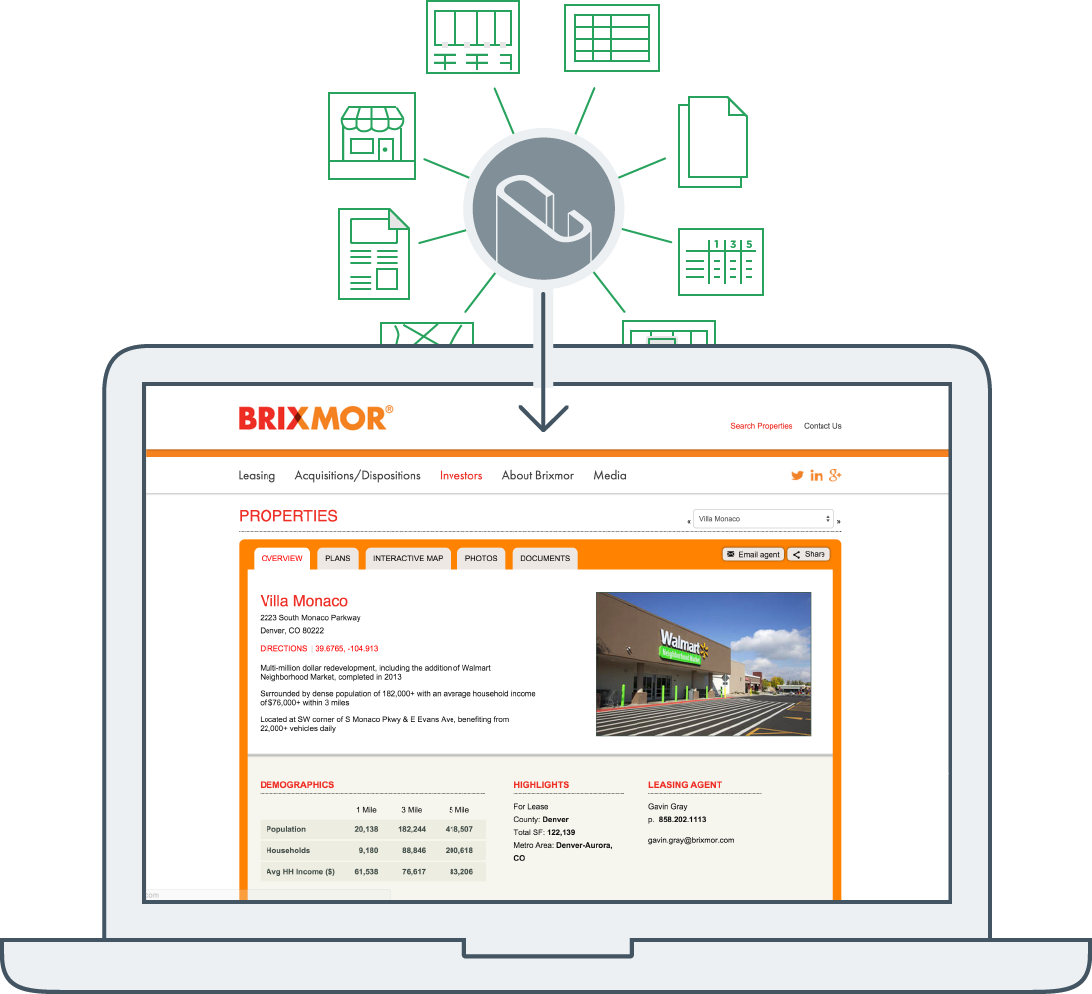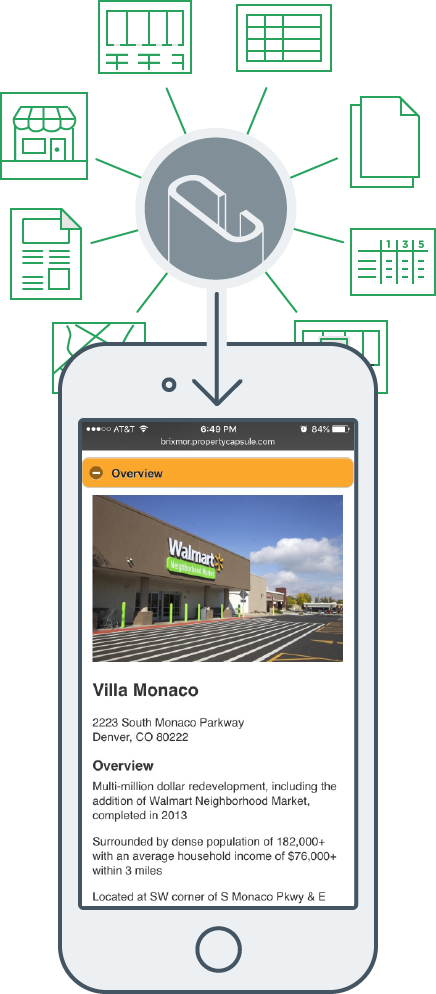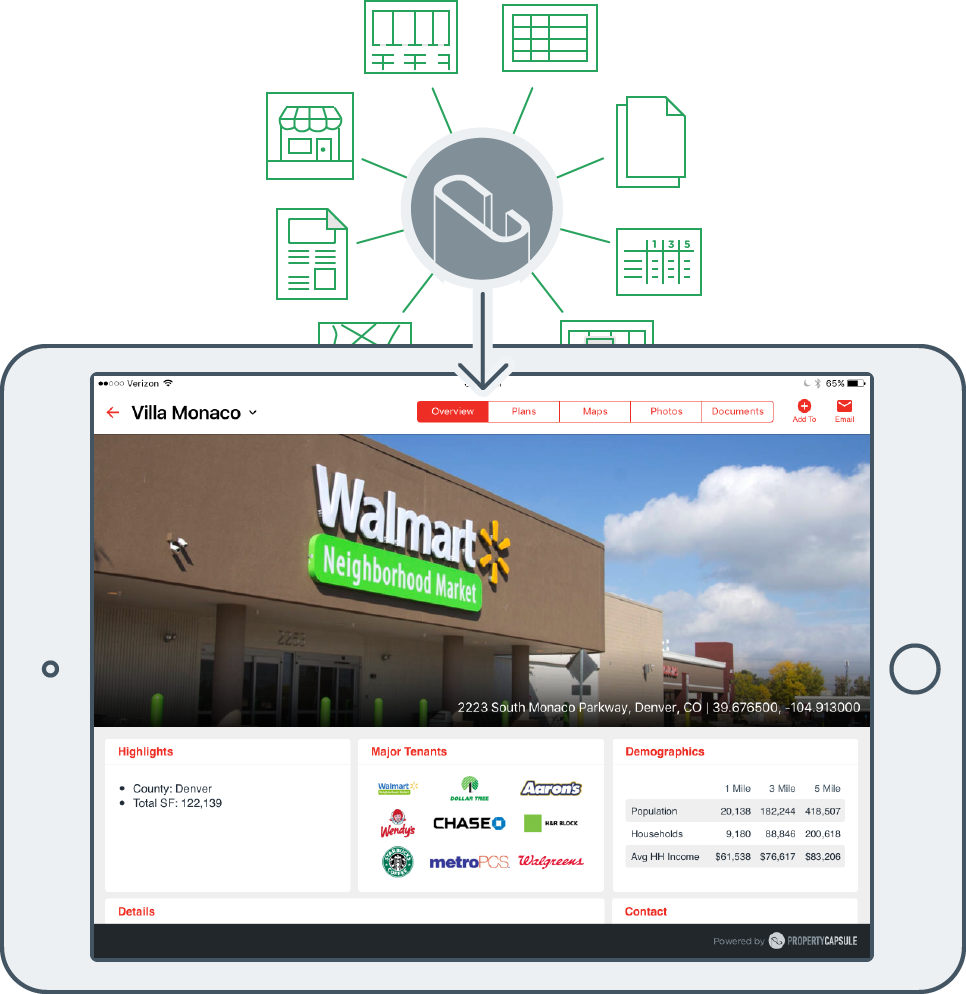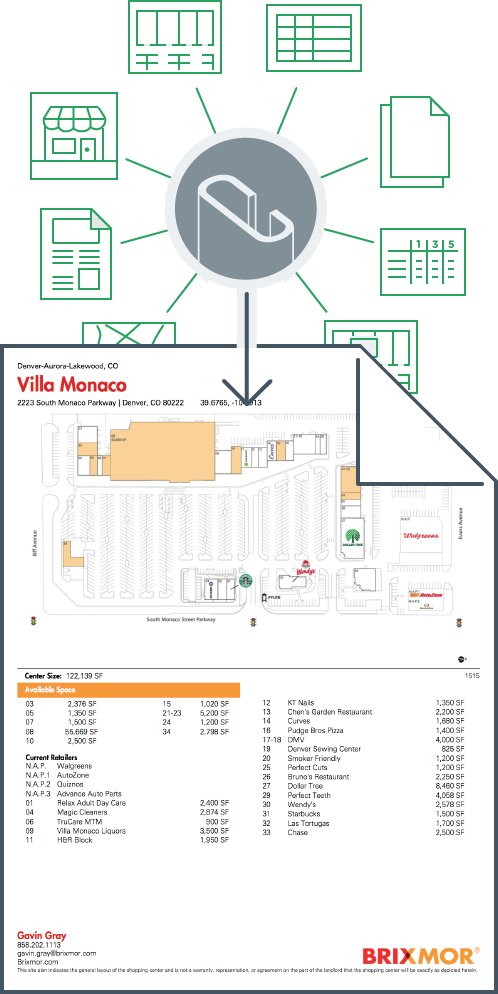 One update, published everywhere (even paper). You'll always have the latest version, without having to ask. Goodbye chaos.
What our customers have to say.
TIM O'CONNELL

AVP

"The basic platform has streamlined deal making, while the interactive map tool provides us with deeper market insights, making it an invaluable tool for our leasing team on the ground."

Gregg Katz

DI&T

"Property Capsule has been a tremendous partner for The Shopping Center Group. The platform has provided us with an innovative, efficient and unique way to market our leasing portfolio."

Frankie Gatlin

Principal

"The iPad app has been the bible when leasing and presenting, but the ability to plan a market with the maps has been the real game changer and sharing a property or tour is instant gratification for deal makers."

Kristen Moore

SVP, Marketing

"While the product is strong and affordable, their greatest asset is the founder, Alex Markson, and his team. They are true partners - always striving to improve their product and find ways to better meet my needs."

Kristen Moore

SVP, Marketing

Angela Sweeney

Vice President, Corporate Marketing

"I'm a big fan of Property Capsule because it allows us to keep our property information up to date on multiple platforms in a customized format that's consistent with our brand."

Angela Sweeney

Vice President, Corporate Marketing

DANIEL TAUB

COO

"Property Capsule has completely transformed the way we run our business. It's a complete game-changer. Both from the perspective of efficiency and efficacy."

Michael Patz

Principal

"This is the Killer App. Multiple real time tools, such as on-demand demographics, retailer locations and more, all housing my own proprietary market data and listings, with a seamlessly integrated marketing platform. It has completely revolutionized how our brokerage conducts business."

Jennifer L. Williams

DSM

"I am so impressed! You have created an exceptional product. I just created (most of) Aston's Property Capsule in less than 4 hours - complete with our new iPad app - and it's all working beautifully. I am so excited to roll this product out in Vegas! Thank you, thank you!"

Mallory Sikes

Marketing Specialist

"Gone are the days of manually updating site plans and brochures in illustrator and printing site plan books. Now, I simply update our Property Capsule database and feel confident that our website, iPad app, brochure and site plans are all up-to-date and consistent."

Mallory Sikes

Marketing Specialist

Judi Collepardi

Operations Manager

"I highly recommend investing in Property Capsule software! Our property portfolio presentation on our website has been extremely enhanced since we started using it from day one and the amount of time we save makes the software pay for itself, and then some."

Judi Collepardi

Operations Manager
Awards are pretty cool.
ICSC ROI AWARD

We made the impossible, possible. One landlord quadrupled their portfolio size in the 2 weeks leading up to RECon. In just one year, it powered 1,700 meetings and closed 633 deals. Their savings? $975,000.

ICSC B2B AWARD

We increased deal making by 20%, saved 2,000 hours per 50 properties, and completely eliminated paper presentations. Our client's national portfolios impressed 7 major retailers so much that they were invited to give biannual reviews to senior execs, doubling meetings from the previous year.